Sahara Holiday Desert Morocco Tours
Cost of the tours depends on several factors. For indication of pricing, please visit customize your trip.
Morocco situated between the Mediterranean and Atlantic, Europe and Africa, has always been a land of exchanges and encounters. Since early Antiquity, it has been a land of successive invasions, by the Phoenicians, then the Romans and the Byzantines. Here, Berber, Arab, Jewish and Christian cultures have learnt to live together. Each has contributed to making Morocco a land of shared beauties from peaks of the Hight Atlas Mountains, deep gorges, green oasis, African coastline to the shear of the Sahara Desert. During your tour, you will explore this fascinating country from the Imperial Cities to the enchanting Sahara Desert. Details
One month might not even be enough to see all the beautiful places in Morocco. But we understand that many travelers are on tight schedule so we created this 14 day tour of Morocco. This trip takes you to all major highlights of the country from the sapphire city of Chefchaouen, capital of Rabat to Imperial cities of Meknes, Fez and Marrakech as well as to the wind swept desert dunes, majestic peaks of High Atlas and much more.. Details
Spain and Morocco are great combination for your holidays. Both countries are greatly diverse in historical heritage, architecture and some magical natural treasures. Visiting the Andalucia region gets you perfectly entice for what is awaiting you in Morocco. Explore not only the majestic cities but also camel trek in the Moroccan Sahara and enjoy some delicious and varied foods from the classic Spanish tapas to the steamy Moroccan tajins.Details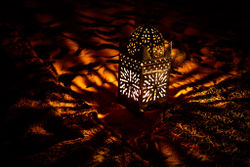 Spend memorable New Years Eve in the beautiful surroundings of wind swept Moroccan Desert. Watch the sun setting down coloring the sand dunes into variety of colors and then covering it all in black veil where millions of dazzling stars will spark on the African nigh sky. Dance and sing into the rhythm of the Berbers music by the camp fire. On this desert tour you will get the opportunity to view breathtaking views of the snow capped Atlas Mountains, green valleys dotted by palm trees and deep mauve colored gorges. Details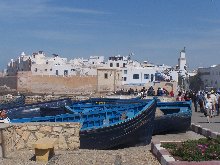 Morocco coast is lined by many beautiful old cities full of rich architecture and stunning beaches. This tour is good for all year around but is ideal during the summer months. Details
This is one of our most popular tour as it connects the most popular cities of Morocco. It takes you to the splendid vistas of the High Atlas Mountains, gives you an opportunity to visit several old Kasbahs along the way as well as possibly trek in the Dades Valley or Todra Gorge. The highlight of this Morocco tour is the desert of Erg Chebbi with camel trekking and night in tents. Details
Experience the scenic Southern Morocco in 10 days via a traditional road and off road just perfect for the 4x4 wheel drive. Visit the modern and old imperial cities of Fes, Marrakech, Casablanca, Meknes. Explore the deep gorges (Dades and Todra) and green palm oasis, valleys. Enjoy the wonders of Sahara desert via the traditional camel ride. Spend the night under the starry African sky in the Nomad tent. End the end see the beautiful coastline of Morocco, stunning beaches, "European like" city of Agadir and the UNESCO protected romantic fishing harbor of Essaouira.
Details
Imperial Cities were the capitals at one time of this Northern Kingdom in Moroccan history. Visit the cultural, religious and architecture rich centers of Morocco. Imperial cities are all unique full of different flavors and worth the visit. These cities played an important role in Moroccan history and culture. On this tour of Morocco find the Moroccan heritage recorded in the art and architecture that has significant value in todays world.Details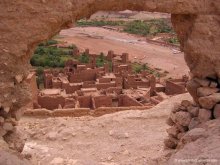 This Morocco Tour takes you to the picturesque country of Southern Morocco. Explore the magnificent scenery of the green oasis Skoura and Draa Valley, the red and mauve rock gorges of Dades and Todra. Learn about the history of Morocco by visiting many of the old Kasbahs Telouet, AitBenHaddou, Taourirt and Amridil featured in many brochures. Spend the night in the Sahara Desert by the sand dunes of Erg Chebbi or on the outskirts in one of the beautiful auberges of Merzouga
Details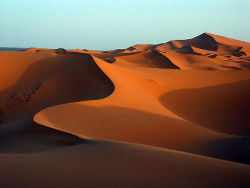 Travel through the breathtaking High Atlas Mountains and marvel at the unspoiled life of Berber people by the modern world. Be on your way to visit the UNESCO protected Ksar of Ait Benhaddou. Enjoy the wonders of the Sahara via a traditional camel. Visit the dunes of Chegaga - largest group of dunes of the region that reaches a height of 300 m on a distance of 40 km. Spend the night under the star of the Sahara desert or in the Nomad tent.Details
This Morocco tour winds through breathtaking and very varied scenery of the Moroccan South. From the Sous Valley lined by many Argan trees grown nowhere else to the Anti Atlas Mountains peaks of weirdly shaped mountains. Visit the Sahara Desert of the rolling sand dunes peaks of Erg Chigaga that will not leave you dissapointed. The trip follows the palm tree Draa Valley and crosses the majestic Atlas Mountains to Marrakech.Details
Car & Driver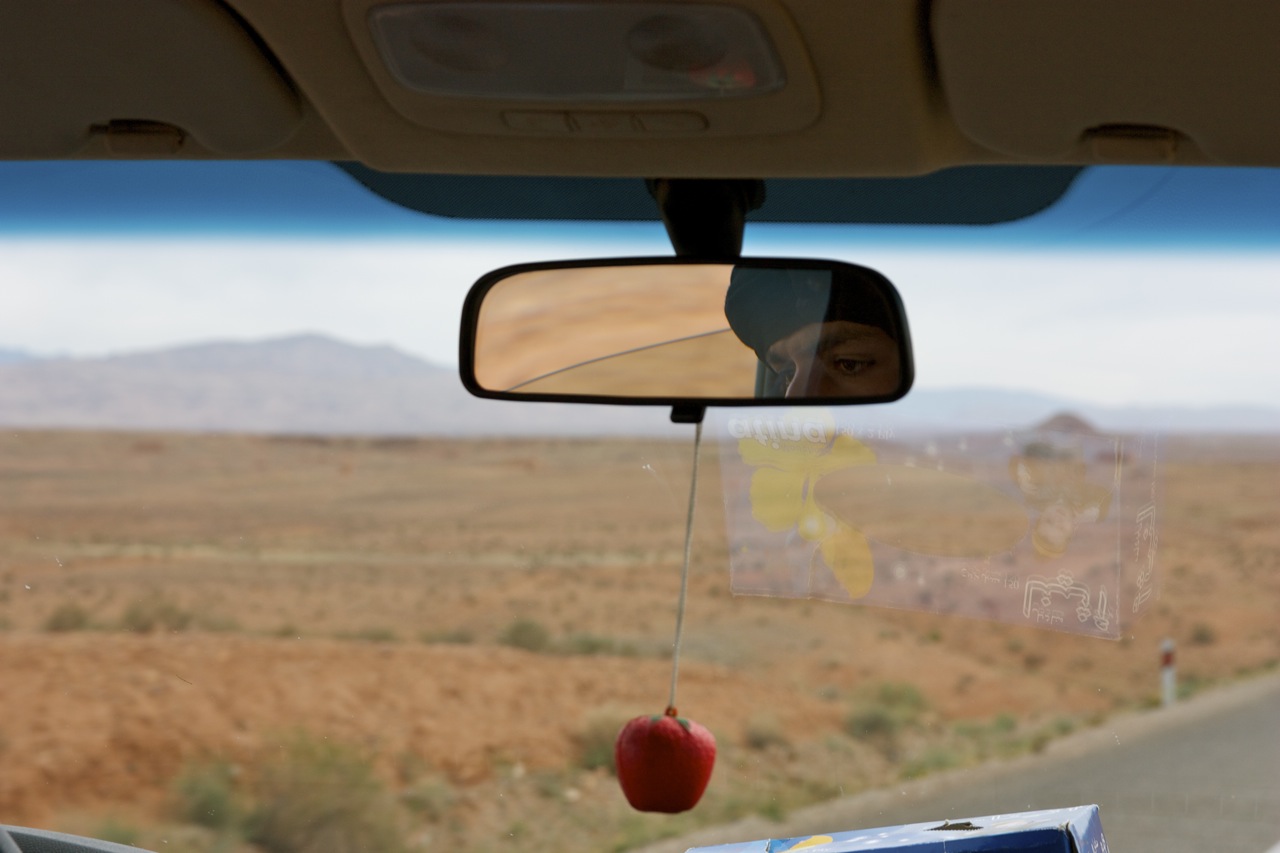 Would you like to hire car with driver to drive your itineraries. We can provide you with sedan (5 seated cars) to Toyota Prado 4x4 WD (6 seated, even luxury option car available) to Minibuses (from 8 to 17 seated vehicles). Drivers are English or/and French speaking, professional with deep knowledge of the roads and terrains of the country. Please contact us for quote on your desired car and driver. Let us do the driving while you sit and enjoy the scenery. Of course if you need us to help you plan the itinerary we will be more then happy to assist you along with riads and hotels recommendations.
Hiking/Trekking
---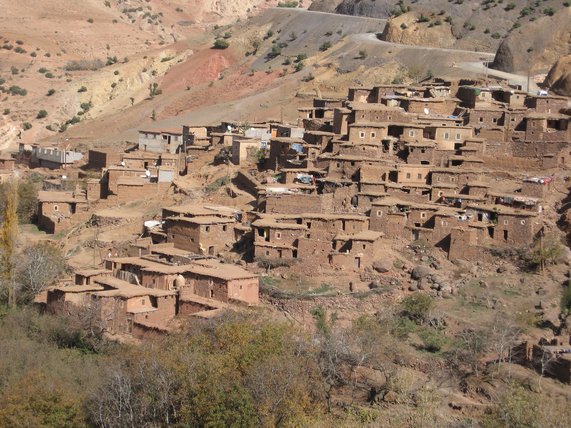 Toubka (also known as Jebel Toubkal) is the highest peak in Morocco and North Africa. It peaks at an altitude of 4167 meters, yet is only 65 km south of Marrakech. The impressive mountain is a Mecca for many trekkers for both the challenging climb and the promise of magnificent views of the Atlas range. Conquering the highest summit of North Africa is a uniquely satisfying experience. Details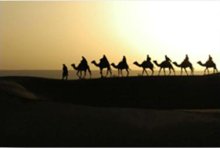 Camel trekking through the desert of Morocco is wonderful activity that one can spend from one day to several days. Immerse yourself in the ocean of sand with wind swept sand dunes and discover the peace and tranquility of the Sahara and recharge the level of your energy as well.
Details
Excursions/Day trips
---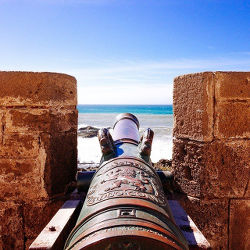 Marrakech is an ideal place to come and from there to discover the surrounding areas. The UNESCO protected city harbor of Essaouira is a couple hours away. Or the surrounding beauty of the High Atlas Mountains is only a short distance away. Details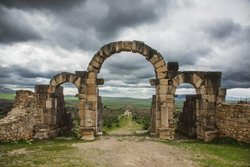 Meknes and Volubis and Moulay Idriss, Ifrane and Lake District, Chefchaouen, Guided walking tour of Fes
Morocco Tours
Hiking/Trekking
Excursions/Day trips
---
Share your tour to make it more cost effective.
Here are dates and trips that clients like to share:
23- 25 Sep 16 - Three day tour to Merzouga from Marrakech (Christine 1 pax)
---
Our favorite accommodations often used in our itineraries
Desert Luxury Camp - Luxury Desert camping in Merzouga
Ksar El Kabbaba - luxury Kasbah type accommodation in Skoura
Riad Layali Fes - Great value riad in Fes
Riad Sapphire & Spa - Luxury Boutique Marrakech
Riad Gallery 49 - small and charming riad in Marrakech
Auberge Le Festival - Authentic auberge with cave rooms
---
What does it mean?
Riad
Riads are used as "hotel"accommodation but the architecture of the buidling is very different to classical hotels. Riads are generally old houses that have been refurbished to accommodate guests. Rooms are generally on first and second floor with windows facing the central courtyard not streets. In the central of the courtyard you can find gardens, pools, places to seat depending on riad. Generally riad has terrace and some has very rewarding views of the cities. Riads are located in the old part of town called medina in most Imperial Cities like Marrakech, Fez, Rabat. Riad are have generarally only few rooms from 3- 8 but more luxurious riads have even 20 rooms.
There are oasis and havean of peace and we highly recommend them on your moroccan tours.
Hammam
Hammam is a public bath. Moroccans go to hammam often, even sometimes once a week.
They don't believe that bath/shower can completely clean you. Public baths are hot rooms where you sit naked on bench and have someone scrub
your dead skin or doing it yourself. We don't necessary recommend visiting public hammam in Morocco (really only for the super adventourous) but
we recommend to go to spa where hammam or scrub is part of the procedure. You will be scrub completely of your dead skin leaving your skin
smooth as babies. An experience to try!
Many riads offer hammams along with massages, pricing ranging from 100 to 400 Dirhams.
There are aslo many well known spa in Marrakech if you want to splurge.
Four Season
Beldi Club
Les Deux Tours Spa in Palmeries of Marrakech and many more
Ksar
Ksar is fortified village, surrounded by high walls that protect its citizens. Many families lived in Ksar. These villages provided shelter, security for camel caravans. They often were built on the hillsides to offer good views of the surrounding areas. The best example of Ksar is Ait BenHaddou, often mistakenly called Kasbah.
Kasbah
Kasbah is house for its extensive family members. They have been built in certain style generally 2 or 4 large towers surrounding the middle house. Wealthier families had some beautiful mosaic work on floors and walls and beautiful wooded decorated ceiling., as well as Islamic arches and impressing large doors. Souther Morocco is dotted by deserted Kasbah. We include many of them on our tours including Kasbah Amerhidil or Telouet and many more.
Djellaba
Djellaba is clothing that both man and women wear. It is a long loose straight dress with hood. It covers the entire body including hands and legs. In Morocco you will see women wearing it a lot. They put it over their home clothing when they go outside. It is comfortable and you don't have to worry how to match it with other clothes J Women djellabas can be beautiful. There are generally in vibrant colors and some include beautiful patterns. Man's djellabas differ slightly. There are generally very plain, and one color of white or yellow. Most Moroccan man wears djellabas only on occasions now a day.
Kaftan
Kaftans are little similar to djellabas but they don't have hood and only women wear them. Kaftans are used only on special occasions such as wedding or on holiday parties. During the Ottoman Empire it used to be clothing worn by elite. Some of the kaftans are stunning, hand made from gorgeous material in the finest colors. Many of them are adapted to the new era and are example of very fine clothing for women. No surprise there is Caftan show takes place in Marrakech each year where models walk the runaway presenting kaftans from top designers. Upcoming even will be on 26th March 2016. Tickets are challenge to get.