Grand Morocco tour - for Adventure traveler
---
Day 1: Marrakech » Casablanca » Rabat (possible to start in Casablanca or Rabat)
Pick up from your Riad/Hotel and depart to Rabat via Casablanca. In Casablanca we will visit the United Nations Building, Avenue Mohamed V, the ANFA District and the beautiful mosque of Hassan II. Lunch, then continue on to Rabat - the capital of Morocco. Sites include the Mausoleum of Mohamed V, the Hassan Tower, and Kasbah Chellah en Oudaya Gardens. Dinner, Hotel
Day 2: Rabat » Volubilis » Meknes » Fez
Depart Rabat for the Roman ruins of Volubilis, the Baths of Gallium, the Forum, and ancient capital of Morocco. Continue on to Meknes. Enter Meknes through the monumental gate "Bab Mansour" and visit Moulay Ismail Mausoleum - the gem of the city. On select visits, we will have access to visit the inner tomb. Journey on and close the day in the oldest city in morocco, Fez. Dinner, Hotel
Day 3: Fez
A day in the city of Fez, where time in the old medina stands still. An exquisitely well-preserved medieval city of donkey-wide alleyways and souks. Visit La Madrassa Attarine, the Nejjarine Fountain, and the mosques of El Karaouyine, Mesera Bou Inania, Bab Jloud. Dinner, Hotel
Day 4: Fez » Ifran » Midelt » Merzouga
Rise early and begin your journey towards Ifran. Cross Dayat Oua Lake then head towards the Middle Atlas Mountains - a forest of cedars with an active population of monkeys will keep you entertained along the journey. Continue towards Midelt through the Valley of Ziz, a tranquil pass clad in green water and corn plant villages. Pass Errachidia and travel along the desert road to Tinjdad. Dinner and Berber Inn.
Day 5: Merzouga » Tinghrir » Boumalne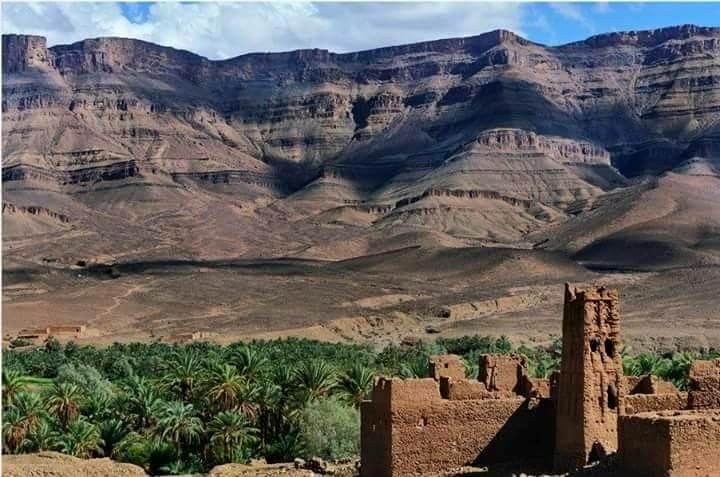 A delicious breakfast, followed by a visit to the outstanding cultural heritage sites of Merzouga - the Museum and Ksar. Continue towards the gorges of Todra, crossing valleys of splendid panoramic views. Follow the road to the valley of Dades, whose giant rocks and landslips build a symphony of color. Later in the day, arrive at El Kalaa - "Rose Town" - the pink city. Dinner and Inn
Day 6: Boumalne » Nkob » Zagora
On your grand morocco tour we head to the desert through the dry and arid tracks, crossing unspoiled and impressive landscapes. You arrive in the Draa Valley, awash in palm trees all the way to Zagora. Dinner, Hotel
Day 7: Zagora » M'hamid » Chegaga
Depart towards Tamgrout, where you can visit the Coran Library and underground Kasbah. See the spectacularly vast dunes of the Sahara desert. Visit the dunes of Tinfou, Erg Lihoudi and Chegaga and take a camel ride to the peak of the dunes for sunset over the Sahara desert. Dinner, Nomad Tent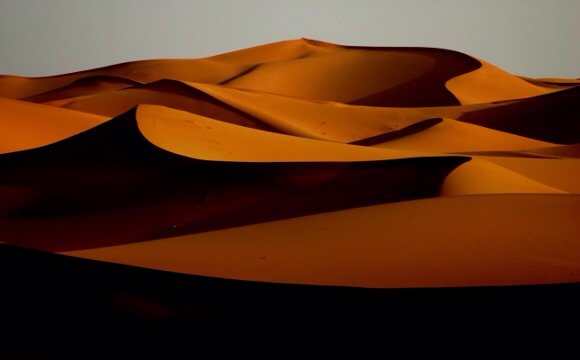 Day 8: Chegaga » Foum Zguid » Taznakht » Taroundant
Bid farewell to the dunes of Chegaga and depart to Zagora. Arrival at Taznakht - a village known for its fine Berber carpets. Cross the Anti Atlas Mountains to Talioulin - a prime site for the harvest of saffron. Near Talioulin are the prominent forests of the argan tree. A single argan - known as the "goat tree" - can serve as the center and source of life for the community. Cross the citrus-rich plain of Souss and arrive in Taroundant. Dinner, Hotel
Day 9: Taroundant » Agadir » Essaouira
Breakfast and departure towards Agadir. Visit the city and the beautiful beach. The city of Agadir was rebuilt by European architects after the earthquake of 1960 and has a unique continental feel. Depart towards Essaouira along the Atlantic Coast. After Cape Ghir the road diverges from the coast to Haha country. In addition to the native argan trees, you can see the most amazing view from the Atlantic coast of Morocco at the UNESCO protected city of Essaouria. Dinner, Hotel
Day 10: Essaouira » Marrakech
In the morning we enjoy the beautiful city of Essaouira, an enchanting fishing harbor which retains the Portuguese character of a 16th century European settlement. The enormous fortress is built at sea level and is graced with the white washed, blue-shuttered homes reminiscent of the Southern coast of the Iberian Peninsula. The architecture is famous around the world. Today, the city is a thriving center for marquetry - working work with ebony, mother-of-pearl, and silver threads. Afternoon departure to Marrakech.