Morocco Holidays
---
Reinvent the glory of a different world cocooned with calm, peace, serenity and solace with Your Morocco Tour. With over number of years of expertise as a tour operator and managing company, we provide specialize tour packages to the clients. We ensure to make your journey of of the most treasured lifetime memoirs.
We understand the odds and difficulties faced during a foreign tour. Avoid all sorts of strives this holiday with our holiday packages and amiable tour guides. Whether you are a small family or else an extended one, we have tailor made tour packages to every type of family or friends.
Please go through our suggested tour options and their respective pricing at http://www.your-morocco-tour.com/tour-morocco.
For more details or else for sorting out queries, please contact us at +212 662 344 816 / info@your-morocco-tour.com
Your Morocco Tour Welcomes You to One of the Magnificent Location of the World
---
Beautiful Architecture
Moroccan Architecture is full of vibrant colors and beautiful patterns compelled by Islam but also influenced by Berbers, Africans and Europeans settlers.
On dominating mosques, royalty tombs and old housings you find eye catching arches, wooded ceilings with colorful drawings, incredible array of zelij (tile) with unthinkable colors and pattersn. you get to experience this amazing masterpieces by just walking in the medinas of ageless cities and by staying in one of our selective riads.
If this is not enough for you, then you can admire striking gardens like Majorelle in Marrakech - design in vibrant blue. There are ancient palaces to tour where not much remains today but with bit of imagination indulging life of the rich comes to alive.
Diverse Nature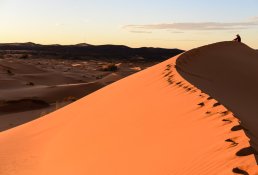 Morocco has it all! In the country you find so many varied and breathtaking landscapes. From palm spotted oasis, amazing golden desert scenes, majestic terrains of the High Atlas Mountains, magnificence of coastal cities to cedar tall forests, sky rising gorges and much more!
Check into our Desert tour itineraries that includes night spend in the desert in Nomad tent completely surrounded by deserted dunes and camel trekking of course!
Culture and openhearted people
Moroccan culture is great blend of Arab and Islamic believes with European influences of the Moors with the nomadic Berber caravans. Country that has fascinated many travelers for centuries. In Morocco generosity of the natives awaits you!
Delicious Cuisine
Food lovers, professional as well as amateur cooks find heaven in Moroccan cuisine. Aromatic tajin, tender pastry filled pastilla, homemade cous cous, meat tender tanjia guarantee mouth savoring experience.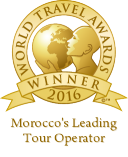 We provide
---
Imperial city tours
Desert excursions & bivouacs
Mountains hiking
Desert camel trekking
Mountain bike adventures
4x4 adventures – off roads
Sand boarding
Mountain skiing
Contact us
---
Please contact us for a complimentary quote of your desired itinerary based on the number of travelers, dates of your trip, and the places you would like to see.
This service is free and there is no obligation to reserve.
Phone: + 646 291 8924 (USA)
Phone: + 212 662 344 816 (Morocco)
Email:
info@your-morocco-tour.com
We are on WhatsApp
+ 212 662 344 816

Testimonials
---
The trip was utterly fantastic. Sleeping under the stars in the Sahara was incredible. Our guide Abdul was just great. He is very friendly and took care of our any need. I would like you to give him the highest marks and pass on gratitude. Tell that good bye in Hawaiian is Aloha and a hui hou till I see you again. The beds were great and the food was delicious. One of the best trips in our life!!!
-Bill & Barb (From Grendelwald Switzerland)