Excursions from Fes
---
Meknes and Volubis and Moulay Idriss
Morning pick up from your hotel or riad and departure to "Versailles of Morocco" Meknes.This city is very interesting and so worth the visit. Here you find many historical and architectural gems that were left from the ruler of Moulay Ismail. He was powerful ruler that united the country and left many iconic buildings behind him. Your trip to Meknes will be stepping to past and get awashed by this important ruler of Morocco. After our visit we travel to Volubis, the best-preserved and extensive Roman ruin sites in the world. Our visit can also include visit of the holy city of Moulay Idriss settled in the Riff Mountains. A holy city for Muslim, if they can not make it to Mecca they should at least make a visit to this holy town. Visit the monumental gate, koranic schools, fountains and a new dome for the mausoleum. While the Tomb of Moulay Idriss is closed to non-Muslims, from the terrace near the Mosque of Sidi Abdallah el Hajjam, you can see breathtaking views of the town and the mausoleum. Then late afternoon return back to Fes.
---
Ifrane and Lake District
Depart in the morning from you hotel/riad to the Middle Atlas Mountains. Our first stop will be the French built hill station of du Kandar perched on the limestone edge. Here visit the crumbling Kasbah of Ait Seghrouchen and the still inhabited troglodyte homes. Close by also visit the volcanic fresh water lake of Dayet Aaoua. Depends on the time of the year, but this limestone area is home to many birds and other fauna. Your trip follows the road through the cedar forested hillsides of Ifrane. A popular site for winter ski, resembling a Swiss village. Then next stop will be the real town of Azrou a name that means "rock," and seeing the volcanic outcrop just outside the village, we understand why. Azrou is famous for its fine woodwork and gorgeous red carpets. Spend some time in this traditional Amazigh Berber green-tiled roofed market square village before returning back to Fes.
---
Chefchaouen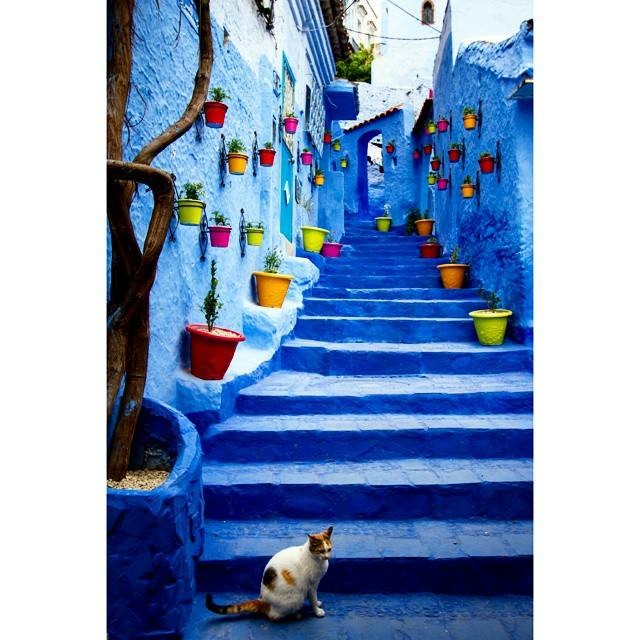 Chefchaouen is more like a large village set in the picturesque Rif Mountains. It is a town of extraordinary light and beautiful shades of blue color. It has a strong Andalusian character less grand but equally inventive. Highlights of our visit will be walk in the old city, medina, to admire the sapphire colored city. Visit the Place El Makhzen - an elegant square with an old fountain, Jewish part - Mellah, town's kasbah built by Moulay Ismail and much more.
---
Guided walking tour of Fes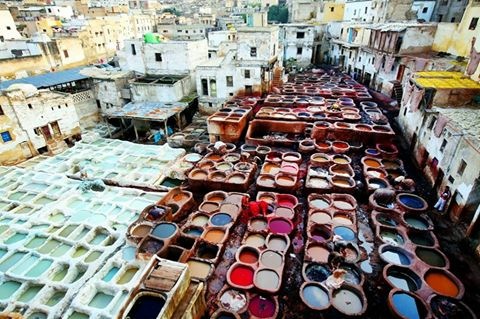 Fes probably the most authentic medina in the world. Fes was founded in 789 AD by Moulay Idriss and is still a medieval city to this day. Start your walking tour with an English speaking guide (without one you could easily become lost) to explore the maze of narrow alleys, plazas and workshops. Visit the La Mederssa Attarine (built between 1323 and 1325) Nejjarine fountain, and the mosques of El Karaouyine (whose university is older than Oxford), Medersa Bou Inania (a beautiful example of Merinid architecture), and Baba Jloud (beautiful decorated archway), Jewish quarter with its charming houses. Explore many major trades including the tanneries.