Why choose Your Morocco Tour for travel in Morocco?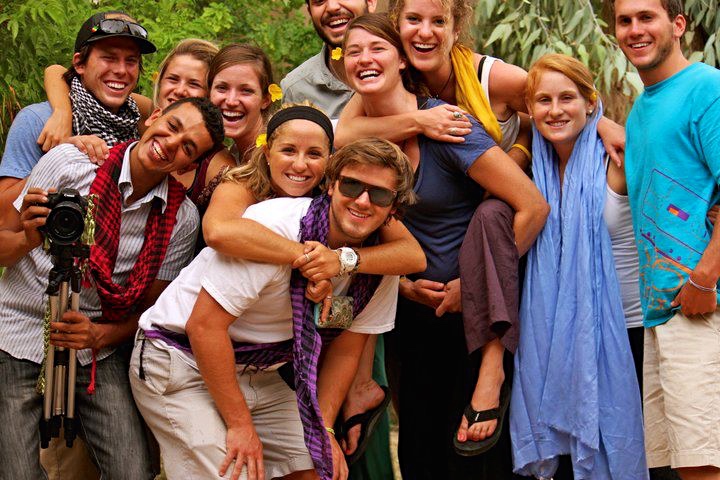 On occasion we receive email from potential clients asking what makes Your Morocco Tour special? How are we different from other companies? Why should I choose you for the ground arrangements in Morocco?
Here are few differences that we believe makes us better and differentiate us from others.
1. Friendly
Since the first contact, first email we set friendly tone customizing itineraries for our clients. Each itinerary is different and we work with our clients closely, listening their wishes and taking a thoughtful approach in planning their travel.
Upon arrival to Morocco you are greeted with one of our drivers. All the drivers have positive attitudes, cheerful smiles and dynamic personalities. Sometimes it is from instant moment, other times in day or two, driver becomes a friend, a great ambassador for the country in his friendly and easygoing way.
2. Flexible and promises don't turn to dust
When planning your holiday, you the client is always in control. We work together on setting the perfect itinerary as well as deciding on the accommodation details, activities etc. We want the itinerary to be just right for you. Upon arrival to Morocco we don't change (unless it is over our control due to weather or other unforeseen circumstances) anything on your itinerary. Activities, accommodation, tour schedule is arranged as agreed.
3. Knowlegeable about the country, passionate honest experts
We know Morocco very well. Your Morocco Tour is in business for 8 years now and over the time we have travelled the country extensively, scooping it for our clients. We had experience it all, trek the Toubkal Mountain, camel trek the desert for several days, windsurf in Taghazout, walk in the Riff mountains, took many unbelievable off roads, sunbathed in the Atlantic as well as Mediterranean beaches and even luxuries of some accommodation. With our knowledge and experience in Morocco we can provide expertise on your holiday planning.
On top we love what we do and in all our hearts Morocco has a special place
4. Great liasion with riads/hotels/auberges/desert camps
When we travel around Morocco we pursuit roads, landscapes and activities, but also examine accommodation we use on our tours. It is important for us to know personally who is behind each Kasbah, auberge or riad. With many of the places we have developed deep relations that guarantees that our clients get the best service and even rooms! We often leave a token of thank to staff to also encourage them for the greatest care of Your Morocco Tour clients.
5. Value and price
We negotiate contracted rates with the hotels, expert guides and activity providers to be able to offer you the best value and rates. As writing this article we have four 4x4WD, two Hyundai minivans, one Hyundai I35 and one Ford 14 seated and 2 Mercedes 17 seated minibuses. We use only our vehicles, not hiring any others to be able to give the best possible price on the Moroccan tours.
Our study show that we are on average bellow 15% in comparisons of other companies that provide excellent service like us.
6. Unparalleled support
It would be a lie to say that always everything is 100% and no need of assistance is required. Things can go wrong ,volcano can erupt, you miss flight, and you get unwell while touring Morocco. We pride how fast and how important is for us to solve the problem. We had client that did not like their hotel, within a phone call, driver returned and another hotel has been arranged (without any increase in cost!).
Other instance client called us at 11pm at night that you are don't like the guide that you just met and suppose to go on tour next day. No problem, we managed to get different guide.
Client miss flight and need to start tour from different city. No problem at all (no extra cost either!)
You get unwell during your travel in Morocco. We had in many instances taken clients to hospitals or even had arranged doctors to meet clients directly in hotels.
This is the biggest and foremost difference between others and us. We really care and feel that we have duty towards you.
7. Always Available
We are available 24 hours 7 days a week. Anytime of the day you can always reach us at two different phone numbers (Moroccan and USA). Don't worry if you wake us up, only please bear with little sleepy voice J
8. The greatest native local drivers
You might not realize but drivers play an extremely important aspect on the tours. There are envoy of our company, there are the faces of the company. We are extremely diligent whom we hire as the representative. We must say that all the man are amazing with great personalities! They have the greatest life values where honesty, friendship, hard work and just positive attitude is important. All our drivers grew up in Southern Morocco. The search for work has drove them to cities (perhaps that is reason why their values are pure). We are proud to say that we have helped few of these man by paying for the English classes or even teaching them about driving and Morocco.